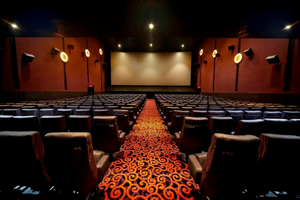 MSL Audio Visuals brings to you the best brands in audio visual that are sure to upgrade your listening and viewing experience of music and movies to the next level. We strive to ensure that we bring to you a delightful experience in your association with us.
We provide bespoke services and customized solutions, be it for your residential or commercial AV requirement. We provide complete solutions for Home theatres, Professional audio for Restaurants, Cafes, Showrooms, Clubs, Gyms, Auditoriums, Cinemas & Corporate boardrooms- for Indoors & Outdoors, along with acoustics & sound proofing too.
It is our absolute pleasure to be associated with some of the best projects for reputed clients for government, restaurants, hotels, as well as residential. For a list few of our projects, please visit the Projects page.
Group Profile
"MSL" stands for "Motor Sales Limited" – our parent company - which was established in 1955 as the pioneer dealership of Tata Motors. In existence for over 65 years now, MSL has various business segments which include
- Automobiles (manufacturing & exporting heat exchangers for OEMs through the other group company Commercial Auto Products Pvt. Ltd.)
- Cinema exhibition (under the name of Novelty Aliganj)
- Leasing out owned property in the heart of Lucknow to leading retail brands
- AV business (under the name of MSL Audio Visuals)
MSL group has a highly professional and motivated team dedicated to providing prompt and efficient services to customers. We are committed to providing the best quality of products & services.
Our longevity and success are a result of our unmatched commitment to our esteemed customers. We have over 6 decades of trust associated with our brand and we value customer satisfaction as the base for building our brand that reflects in all our ventures.
Because we care for you. Always !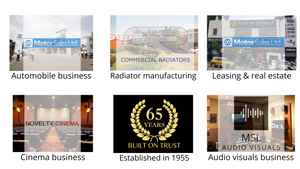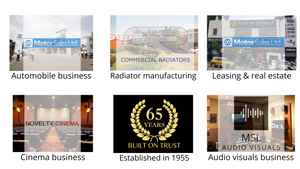 How MSL Audio Visuals was founded
MSL Audio visuals was started in October 2016 out of a passion for experiencing the best quality of sound and visuals by our founder Mr. Ajay Gupta (MD and audio connoisseur) and is run by Ms. Shivi Gupta (Director and musician trained at Trinity College London).
The idea of founding MSL Audio Visuals came from our unbeatable experience for decades in our cinema business - "Novelty Cinema"- one of the most respected brand name in India, which inspired us to bring the same experience to peoples' homes and commercial spaces. Novelty cinema has been on the forefront of the latest in audiovisual technology and has been a leader in single cinema business in India.
So now you know where we are coming from & you'd be putting your trust in the best hands. Come & experience our demo rooms for a fully customized solution made just for you !
Our Team
We have a highly professional and motivated team dedicated to providing prompt and efficient services to customers. Each member of our team is required to undergo regular training to upgrade their knowledge and skills to keep up with the latest technological advancements. We have specialists for pre and post sales, project managers, technical staff and for supporting roles.
Certifications
We are constantly upgrading ourselves with the latest in the industry to provide our customers with the best technologically sound solutions.