Bose FreeSpace FS2C In-Ceiling loudspeaker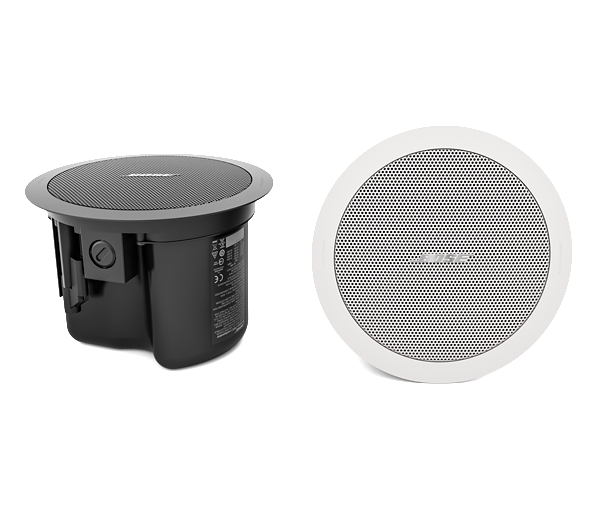 The Bose sound quality you expect. The improvements you need. FreeSpace FS loudspeakers are the next step of our widely trusted line of in-ceiling and surface-mount loudspeakers, offering significant upgrades in durability, design, and ease of installation — all with remarkably consistent tonality. Engineered for high-quality performance in both background music and voice announcement applications, FS loudspeakers are ideal for almost any commercial space. The line includes five loudspeakers, two distinct levels of sound, new mounting options, and a modern aesthetic to match. For those seeking consistent, quality installed sound, FreeSpace FS loudspeakers are the perfect mix of performance and value. 
We deliver across India using our approved logistics providers.
If a courier service is not available in your area, we will contact you and
try to work out a convenient alternate delivery location that is serviced by
our courier partners.
 In the rare case that none of our partners deliver to
your location, the same will be communicated to you with a resolution.
Currently we do not deliver items internationally.
Normally a product is delivered within 7
 -10
 working days from date of
your or
der. However, in some products and cases delivery time can be
longer -15 days or more. If the product you order is taking longer than
usual, our team will get in touch with you and communicate the same to
As soon as we ship 
a
 item you will get a mail confirmation
along w
ith
 the
tracking number and the website of the logistics provider in order to be
able to track the status of your order.
Please ensure you have provided 
all important
 information including a
contact number should there be any questions to your location.
For any issues 
related to shipping, you may contact our team
on
support@mslaudiovisuals.com